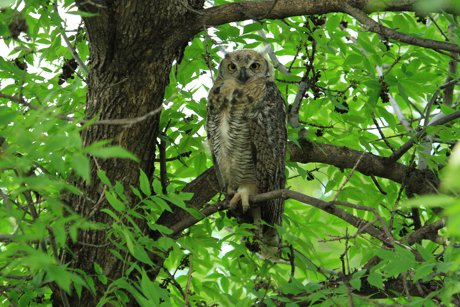 Wildlife finds a haven on Punta Gorda real estate at the Peace River Wildlife Center. Hidden in the mangrove of Ponce de Leon Park this worthy establishment is part nature center and part rehabilitation center. Open to the public, residents living in Charlotte County can learn all about local wildlife and even bring in wild critters for care.
Center doors are open seven days a week. Public tours take place from 11 a.m. to 4 p.m., and wildlife intake is available from 8 a.m. to 5 p.m. At least 100 animals are on display in state of the art enclosures resembling their natural habitats. Folks can get a glimpse of all kinds of critters. Feathered friends stretching their wings include bald eagles, hawks, owls, pelicans, ospreys, herons and vultures. The tortoise and the hare are also represented along with turtles, opossums and even armadillos. Pelican feedings are lots of fun and occur daily at 2:30 p.m. Animals in the care of the center are those that cannot be released back into the wild for a variety of reasons.
The Spotlight Shines on Wildlife Living in Charlotte County
The Peace River Wildlife Center works off of a mission to contribute to the survival of native Florida wildlife through rescue, rehabilitation and education. Each year hundreds of animals are admitted to their center, cared for and if possible released back to the wild. Residents of Punta Gorda real estate can assist in rescue and rehabilitation efforts by bringing injured and displaced creatures to the facility. The website provides excellent resources on how to assist animals in peril as well.
Education is a key component of the Peace River Wildlife Center which strives to teach the importance of conservation both onsite and in the field. Animal ambassadors let folks get up close and become enchanted by local wildlife. Favorite animal ambassadors include a trio of owls. Read all about the rescues of Luna, Bella and Orion here.